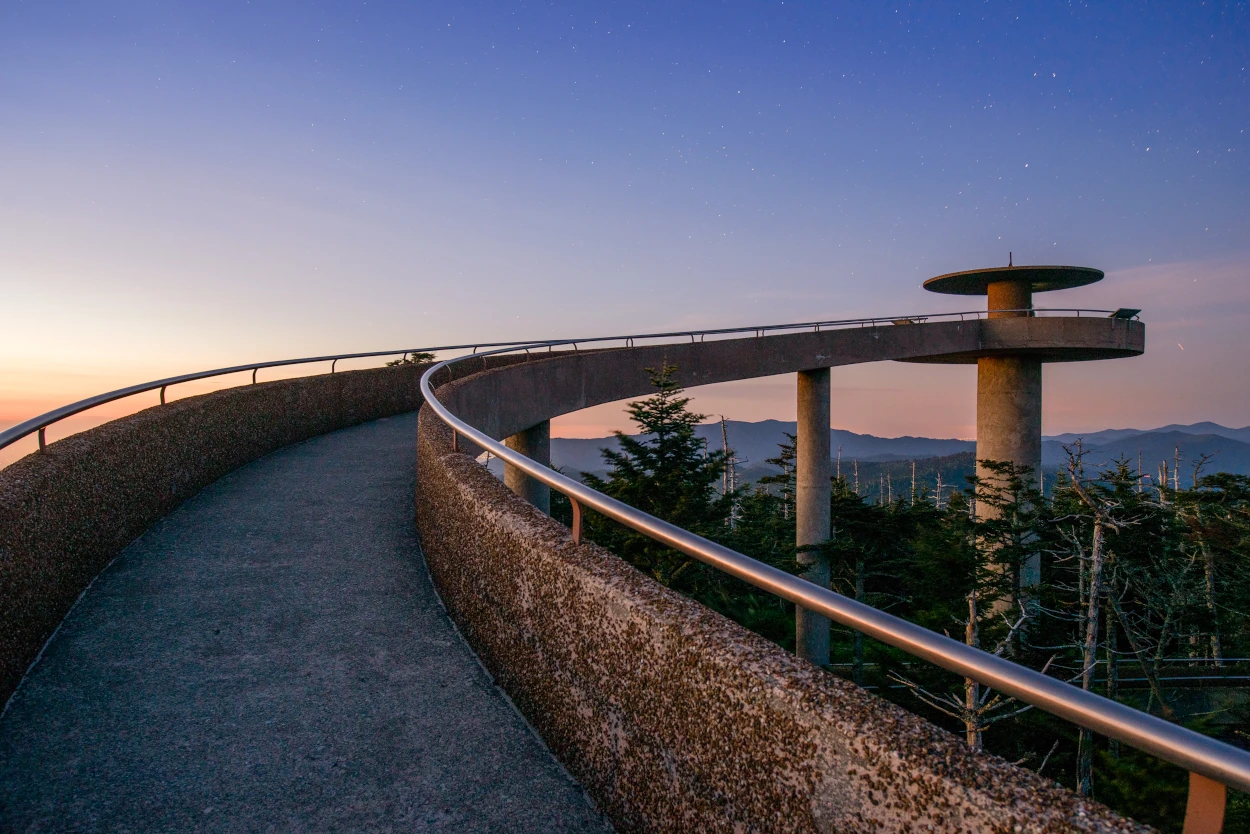 2: Great Smoky Mountains National Park
Now we get to the really fun part. The primary reason that we so highly recommend your next vacation be to Gatlinburg and the Great Smoky Mountains National Park is that there is so much to do in the region. No matter how big your traveling party is, there is bound to be something for everyone to do. You might find the most difficult part of the planning process to be deciding what to do tomorrow!
Different Ways to Explore the Smokies
If you go to Gatlinburg, it is only natural that you will want to get outside and explore the Smoky Mountains Range. Here is just a smattering of the outdoor activities that you and your family can participate in nearly year-round.
Hiking
Horseback Riding
Biking
Auto Touring
Camping
Swimming
Fishing
Trail Guide
For the novice and experienced hikers alike, there are enough trails around the Smokies to keep everyone well entertained. The trails are well maintained and provide spectacular views of the region. We have located some great hikes for you to consider, based on your desired level.
Beginner Hikes – An easy-going hike that brings great views along the way can be found on the Andrews Bald Trail. This hike is an easy 1.8 miles and can be taken throughout almost the entire year, the exception being the coldest months.

Intermediate Hikes – If you want a hike with a bit of adventure, yet you would rather not need several days to recover after, Porters Creek Trail is a great option. You can take this hike at any time during the year thanks to its relatively low elevation and mild slopes, but spring offers you the best views.

Advanced Hikes – If you are an advanced hiker looking for a bit of strenuous activity, head to the Rocky Top/Thunderhead Mountain Trail. You will gain more than 3,600 feet of elevation during this hike, culminating with an out-of-this-world view of the Smokies.
Best Places to See Spectacular Views in the Smokies
Once you turn your eyes on the Smokies, you will immediately realize why so many paintings have been commissioned and stories told throughout the years. As you plan your vacation, you will want to make special note of the following places to ensure that get the best views possible.
Gatlinburg Bypass
Roaring Fork Motor Nature Trail
Clingmans Dome
Cades Cove
Abrams Falls
Mount Leconte
Newfound Gap
Chimney Tops
Laurel Falls
Waterfalls
There are multiple waterfalls within the Great Smoky Mountains National Park, some small and others rather large. The four most popular are Grotto, Laurel, Abrams, and Rainbow. Keep in mind that the larger waterfalls tend to draw the biggest crowds, but the smaller ones are very beautiful in their own right. You will find these coming out of almost every river and stream located throughout the park, so take a gander over there when you grow tired of being around so many people.
Wildlife
If you enjoy seeing wildlife in its natural habitat, you will love your visit to the Great Smoky Mountains National Park. You will need to look closely since a dense forest surrounds much of the area, but there are some places where you will be able to spot some of the most beautiful creatures around. Head to Cataloochee and Cades Cove to potentially see white-tailed deer, black bears, elk, raccoons, wild turkeys, woodchucks, and others.
Bird watching is another fun activity in the Smokies. The National Park is home to over 240 species of birds. If you love to observe birds, definitely bring your binoculars along as you will not tire of the variety of feathered creatures in the region.
Scenery
If you have your car with you, plan on experiencing some of the most spectacular scenic drives in the country along the way. To get a feel of the scenery that awaits you throughout the region, take a drive to any of the following areas:
Balsam Mountain Heintooga Ridge Road
Cataloochee Valley
Newfound Gap Road
Clingmans Dome Road
Cades Cove
Aside from these scenic drives, almost everywhere you look through the National Park will have you gazing upon nature as you have never seen it before. Make sure you bring your camera, as you will surely be using it!
Bonus Tip: More than 200,000 visitors every year enjoy the waterfalls within the Great Smoky Mountains National Park. The falls are derived from an average rainfall total of 85 inches. You do not want to miss seeing at least one of these dramatic sights.